To help Candlewood focus our prayers and fulfill our responsibility to pray beyond our borders, we are providing these requests. Please join us in praying.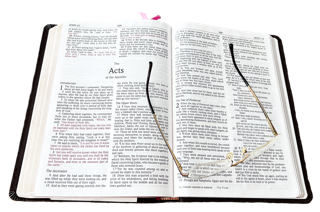 Welcome to Candlewood!
This Week …
Fellowship Week
---
Candlewood meets in Community Groups this next week. See the What is Candlewood page to find a group near you.
Our study will be Acts 12:1-19. In the text you will notice the quick death of James (brother of John) and the arrest of Peter, who could expect much of the same.
Take some time to prepare this scripture and even meditate on how these first century believers were so willing to risk it all for Christ!
ALSO…there was a special meeting following the most recent Gathering on September 18. The Elders and Pastor Mike announced the formation of a Transition Team for the purpose of locating the next Pastor/Shepherd for Candlewood Church. While we anticipate that this will take some time, we know that God will provide the leadership for His church. It is important for you to know that Candlewood's leadership is united in our desire to accurately discern who God will be providing for us and we ask you to pray for this team.
You can hear that announcement at the end of the morning lesson on our Sermons page. Here's the link to the lesson and announcement. https://www.candlewoodfl.org/sermons/psalm-46/ If you have questions, feel free to ask anyone on our leadership team.
Serve well!
Pastor Mike
PS. "Sermons" are back. Well, they aren't sermons; a Gathering is much more than that. If you click the sermons link in the menu above, you can listen to our bi-weekly Gatherings. Because our Gatherings are so participatory, this is no substitute for being there, but you'll get a bit of the flavor.
---
You'll find the location and time of the Gathering as well as times and locations for Community Groups on the What is Candlewood page. Then pray, attend a group, and commit to God's people, the church.
We hope you will continue to excel in showing love to one another. Phone calls, texts, and emails all go a long way in that regard.
---
---
For your convenience, we have a PayPal account for Candlewood so that you can give online. If you would rather send a check, thank you; that avoids the PayPal fee. Send it to:
Candlewood Community Church
23110 State Road 54 #316
Lutz, Fl 33549
Thank you for your faithful gifts.
---
How to contact us
Mail:
23110 State Road 54 #316
Lutz, Fl 33549
Email:
info@candlewoodfl.org