To help Candlewood focus our prayers and fulfill our responsibility to pray beyond our borders, we are providing these requests. Please join us in praying.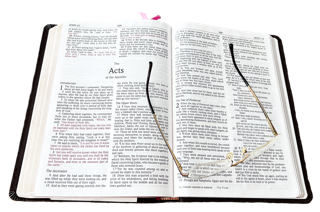 Welcome to Candlewood!
This Week …
Fellowship Week!
---
Acts 26:29 (ESV) And Paul said, "Whether short or long, I would to God that not only you but also all who hear me this day might become such as I am—except for these chains."
Is that your desire for the people around you? Even for people who think you're crazy for trusting someone they think is a myth? Paul simply told the story of what Christ did and left the rest to the Holy Spirit. In many cases, God met his desires and people believed. But that didn't always happen, as we see in this exchange between the Apostle and the people before him.
This is Fellowship week at Candlewood and as we look for opportunities to serve each other and reach out to our unsaved friends, let's keep in mind that we're just the messengers. Let's be the best messengers we can be while letting God do the heavy lifting in awakening our friends' spirits to His reality.
Have a great week!
Jerry Petersen
---
You'll find the location and time of the Gathering as well as times and locations for Community Groups on the What is Candlewood page. Then pray, attend a group, and commit to God's people, the church.
We hope you will continue to excel in showing love to one another. Phone calls, texts, and emails all go a long way in that regard.
---
For your convenience, we have a PayPal account for Candlewood so that you can give online. If you would rather send a check, thank you; that avoids the PayPal fee. Send it to:
Candlewood Community Church
23110 State Road 54 #316
Lutz, Fl 33549
Thank you for your faithful gifts.
---
How to contact us
Mail:
23110 State Road 54 #316
Lutz, Fl 33549
Email:
info@candlewoodfl.org