To help Candlewood focus our prayers and fulfill our responsibility to pray beyond our borders, we are providing these requests. Please join us in praying.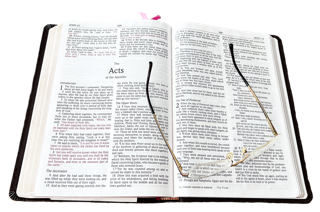 Welcome to Candlewood!
This Week …
Community Group Week
---
Candlewood meets in Community Groups this coming week. Please choose a group from the list you'll find on the What is Candlewood page and join with others in experiencing genuine 'church.'
Our text for study is Acts 9:1-19. Take a few minutes to read this scripture and begin to understand the magnitude of this event, especially how it has affected you and me!
As always, feel free to invite someone to join you for this special time.
Pastor Mike
---
You'll find the location and time of the Gathering as well as times and locations for Community Groups on the What is Candlewood page. Then pray, attend a group, and commit to God's people, the church.
We hope you will continue to excel in showing love to one another. Phone calls, texts, and emails all go a long way in that regard.
---
---
For your convenience, we have a PayPal account for Candlewood so that you can give online. If you would rather send a check, thank you; that avoids the PayPal fee. Send it to:
Candlewood Community Church
23110 State Road 54 #316
Lutz, Fl 33549
Thank you for your faithful gifts.
---
How to contact us
Mail:
23110 State Road 54 #316
Lutz, Fl 33549
Email:
info@candlewoodfl.org