To help Candlewood focus our prayers and fulfill our responsibility to pray beyond our borders, we are providing these requests. Please join us in praying.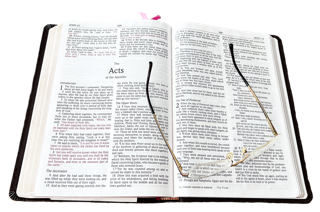 Welcome to Candlewood!
This Week …
Fellowship Week
---
"The Lord is my strength and my shield;  in him my heart trusts, and I am helped…"  — Psalm 28:7
Candlewood meets in Community Groups this week throughout the area. Check the What is Candlewood pageWhat is Candlewood page for locations.
Our text for this week is Psalm 28.
This scripture emphasizes the fact that His strength is more than sufficient for my needs.
In preparation for your Community group, take some time to read and meditate on this Psalm. Also, continue to pray for and support each other!
Pastor Mike
PS. "Sermons" are back. Well, they aren't sermons; a Gathering is much more than that. If you click the sermons link in the menu above, you can listen to our bi-weekly Gatherings. Because our Gatherings are so participatory, this is no substitute for being there, but you'll get a bit of the flavor.
---
You'll find the location and time of the Gathering as well as times and locations for Community Groups on the What is Candlewood page. Then pray, attend a group, and commit to God's people, the church.
We hope you will continue to excel in showing love to one another. Phone calls, texts, and emails all go a long way in that regard.
---
---
For your convenience, we have a PayPal account for Candlewood so that you can give online. If you would rather send a check, thank you; that avoids the PayPal fee. Send it to:
Candlewood Community Church
23110 State Road 54 #316
Lutz, Fl 33549
Thank you for your faithful gifts.
---
How to contact us
Mail:
23110 State Road 54 #316
Lutz, Fl 33549
Email:
info@candlewoodfl.org