To help Candlewood focus our prayers and fulfill our responsibility to pray beyond our borders, we are providing these requests. Please join us in praying.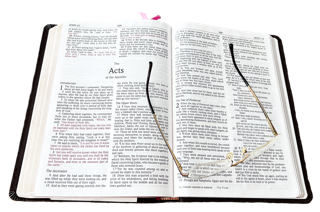 Welcome to Candlewood!
This Week …
Community Groups
---
"… but now He (God) commands all people everywhere to repent …." — Acts 17:30
Candlewood meets in community groups this week. Your text for study in preparation is Acts 17:16-34.
As you look at your future calendar, please be aware of the fact that we will be having the following Gathering times:
Sunday, April 2 (regularly scheduled)
Easter Sunday, April 9
Sunday, April 16 (Pastoral Candidate presented)
As you can see, it is going to be a very interesting month so please begin to pray for these upcoming events!
Pastor Mike
---
You'll find the location and time of the Gathering as well as times and locations for Community Groups on the What is Candlewood page. Then pray, attend a group, and commit to God's people, the church.
We hope you will continue to excel in showing love to one another. Phone calls, texts, and emails all go a long way in that regard.
---
For your convenience, we have a PayPal account for Candlewood so that you can give online. If you would rather send a check, thank you; that avoids the PayPal fee. Send it to:
Candlewood Community Church
23110 State Road 54 #316
Lutz, Fl 33549
Thank you for your faithful gifts.
---
How to contact us
Mail:
23110 State Road 54 #316
Lutz, Fl 33549
Email:
info@candlewoodfl.org